Announcements
CAMPING
Please click the map/maps of the area in which you wish to camp, pick out a spot number you would like to have in that area, and then go to the Fair Entry link (when available) to reserve and pay for said spot number.
RODEO INFORMATION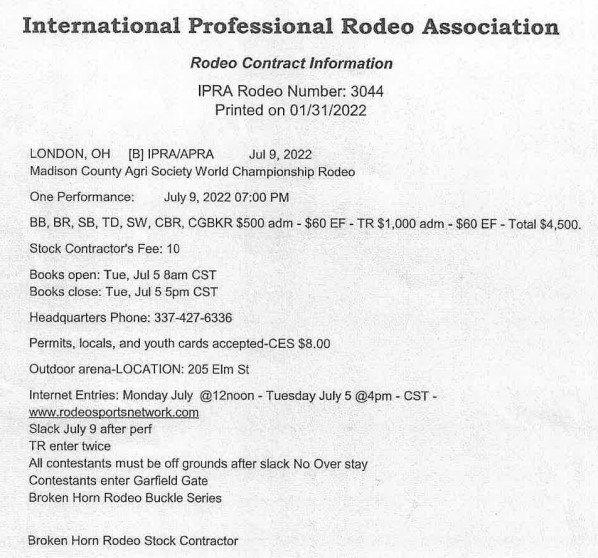 Join us throughout the year for community events, horse shows, rodeos, livestock events, and so much more!
From vintage to modern – the Madison County Fairgrounds has a building to suit your needs and tastes. Whether you're looking for some country charm for your wedding, or a comfortable, fully-modern building to house your family reunion. A building gives the perfect Year-round solution for your get together, from protection from winter storms for your Christmas party, to sun cover for your corporate events. Contact us today to make sure you get the building that best suits your needs.
UPCOMING EVENTS